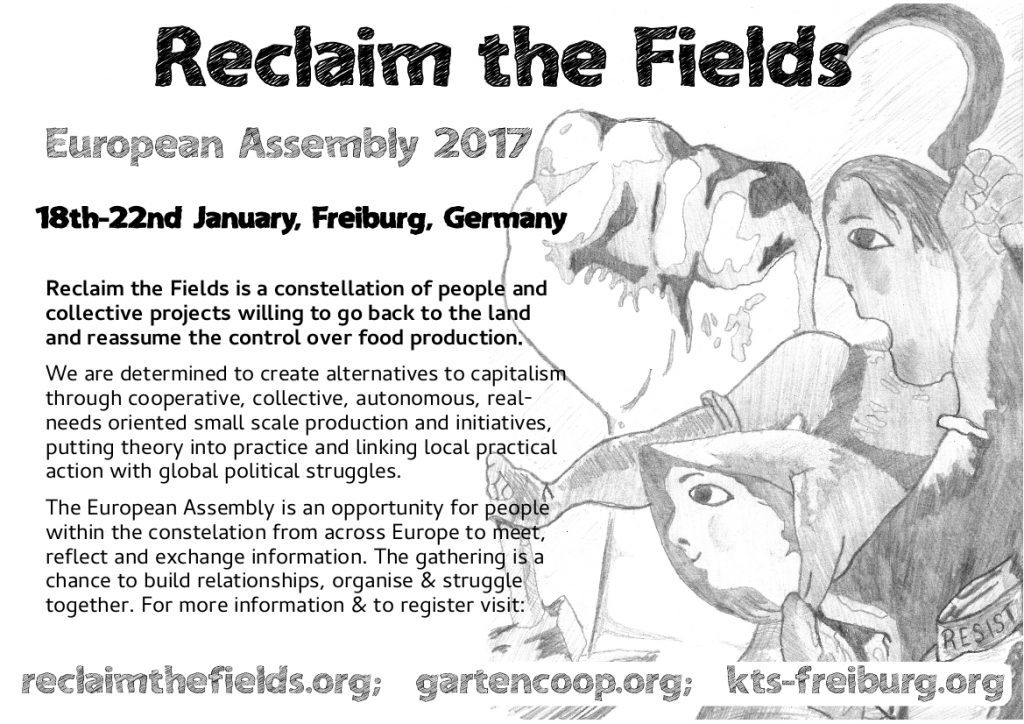 More info about the RtF Assembly in Poland – what to take with you and how to find ROD
Radical Allotment Gardens (ROD) Collective is a young group of people has been created in Warsaw, Poland in March 2015. The basis for our collective is an itiative which is autonomous, voluntary and self-organized, free from any kind of hierarchy and discrimination. Members of the collective are involved in Reclaim the Fields movement (to reclaim it from the global market) by occupying and ecologically using the area of the allotment gardens, in order to protect it from devastation by developers. Click the link and read more.
Let's see the photos from ROD
Reclaim the Fields European Assembly 2016
Join the next RtF European Assembly in Warsaw. Read more about the meeting.
The situation is quite complicated. We occupy an area belonging to a giant developer company and to the city. We are receiving signals that businessmen started to circle over us like vultures and that they dislike our activity which may disrupt the investment. The gardeners got a letter from the company Dom Development with orders to leave the area until 30th of August. But we know that the developer has no legal basis to do it. The company is just trying to intimidate the gardeners and force them to voluntarily leave the area. The developer wants to win by stratagem but we already know them. And we will recalcitrate. The first step is the Action Camp – occupation of the small wood directly adjacent to the allotment gardens. Click the link to read more.